Title: LED Display Inquiry Bulletin Tender No.: FCX0905031 Announcement Date: May 13, 2009 Deadline: May 15, 2009 Tendering Agency: Province: Jiangsu Province - Xuzhou Content: Entrusted by the purchaser (according to According to the "Government Procurement Law of the People's Republic of China", the Center conducts inquiry and purchase for the following procurement items. Domestic qualified suppliers are welcome to register. When registering, they must fill out the "Fengxian Government Procurement Project Registration Form" and send it directly to Fengxian Government Procurement Center. Registration form download address: Fengxian Financial Information Network → Government Procurement → Form Download.
Project Name: LED Display Project Content: Fengxian Animal Husbandry and Fishery Bureau purchases modern animal epidemic prevention system detection network platform LED large screen, 3.75 two-color, 2.845*2.242.
Supplier qualification requirements:
Meet the conditions that should be met in accordance with Article 22 of the Government Procurement Law;
Prequalification materials include:
(1) "Fengxian Government Procurement Project Participation Registration Form";
(2) A copy of the business license of the enterprise legal person that has passed the annual inspection;
Registration and pre-qualification materials submission time: May 12, 2009 - May 14 from 9:00 am to 11:30 am, 2:00 pm to 5:30 pm (except public holidays).
The above prequalification materials should be submitted to the registration contact person of the center before the deadline for registration. If the offer is incomplete, the registration quotation will be rejected.
Opening time: May 15, 2009 at 2:30 pm
Inquiry Organization: Fengxian People's Government Procurement Center Purchasing Unit: Fengxian Animal Husbandry and Fishery Bureau Company Name: Fengxian People's Government Procurement Center Contact: Xu Hailin, Duan Suxia Tel: 0516-89159010, 89159596 E-mail: Fax: Postal Code: Address: The third floor of the north of the Fengxian Finance Bureau

Barium titanate lead-free piezoelectric ceramics are important basic materials for the development of modern science and technology, which was widely used in the manufacture of ultrasonic transducers, underwater acoustic transducers, electroacoustic transducers, ceramic filters, ceramic transformers, ceramic frequency discriminators, high voltage generators, infrared detectors, surface acoustic wave devices, electro-optic devices, ignition and detonation devices, and piezoelectric gyroscope and so on.
Application: military, ocean, fishery, scientific research, mine detection, daily life and other fields.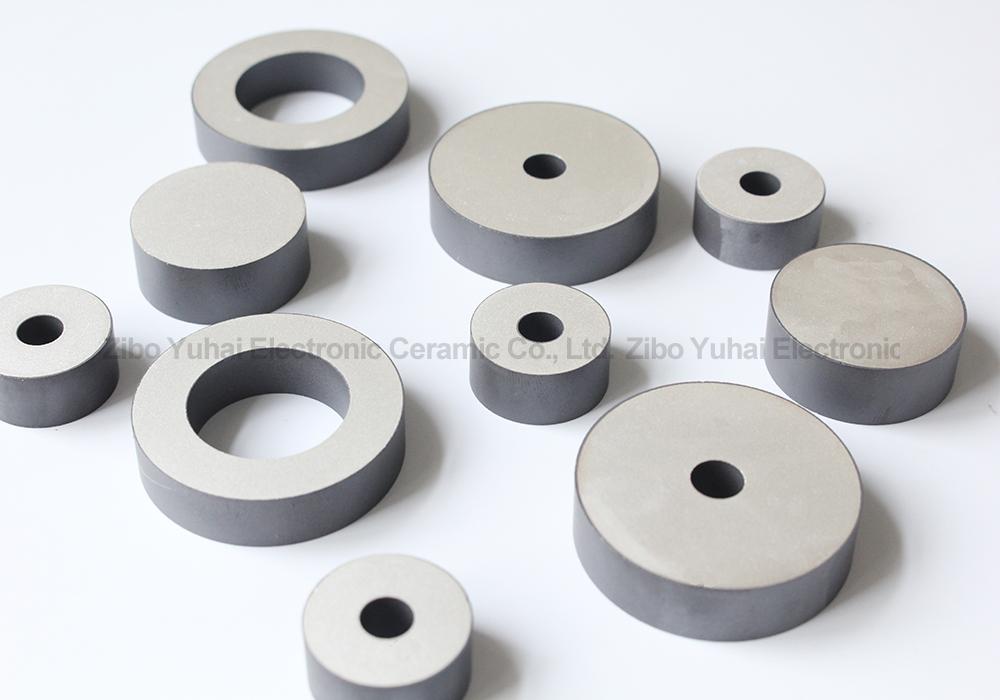 Piezoelectric Ring,Lead Free Piezoelectric Ring,Piezo Electric Ring,Lead Free Piezo Rings
Zibo Yuhai Electronic Ceramic Co., Ltd. , http://www.yhpiezo.com