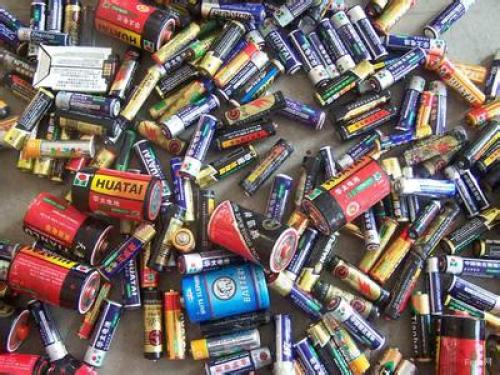 Recently, the Ministry of Environmental and Economic Policy Research Center (PRC) and the Natural Resources Protection Association (NRDC) released the latest survey report, saying that about 2 million tons of lead-acid storage batteries in China each year are arbitrarily dismantled through individual traders' inflows into illegal recycling and processing. After the solution, the lead-containing waste acid appeared to be dumped at random.

Cao Guoqing, deputy secretary-general of the China Battery Industry Association, revealed to reporters that as individual traders raise the purchase price of used batteries and compete for waste battery supplies, qualified recycling companies and lead recycling companies are in a situation where there is no food to eat. Standardized waste lead battery recovery and regeneration network.

Eighty percent of the waste lead-acid batteries that have flowed into illegal recycling channels are one of 49 dangerous wastes. China produces more than 2.6 million tons of waste batteries every year.

The above survey report points out that the proportion of recycling through formal channels is less than 30%. It is mainly due to the disorder of the domestic waste battery recycling industry. There is no nationwide or regional recycling network built by battery manufacturers or recycled lead manufacturers, and the recycling practitioners are mainly individual traders.

"About 200 million tons of waste batteries are illegally collected and transhipped, and they are in a state of deregulation and free development for a long period of time." Cao Guoqing said, "60% of them go to unlicensed smelters, and only 30% of them enter certified lead recycling enterprises. The next 10% will flow into primary lead smelting companies."

Cao Guoqing stated that some recycled lead companies do not accept waste lead-acid batteries containing acid, and there are serious batteries in the recycling process that are "pouring acid". The flow of waste acid is not clear. Considering the accumulation of emissions for many years, there is a greater risk of environmental pollution.

According to the statistics of the above associations, the dumping of waste lead acid has been increasing year by year in the past five years, from 99,500 tons in 2008 to 261,400 tons in 2012.

According to Cao Guoqing, at present, only no more than five companies have spent waste battery recycling qualification certificates, and they are still in the trial operation stage. These qualified recycling companies also face the problem of not receiving goods.

Yangji Coal Group Shanxi Jitianli has initiated demonstration of regional waste battery recycling. Wan Xuejie, deputy general manager of the company, said that recycling prices have no advantage. Traders are still profitable for recycling at 7,000 yuan per ton. The company loses more than 4,000 yuan because of environmental protection equipment investment of nearly 200 million yuan. Recycling of formal enterprises is subject to a 17% value-added tax, small traders cash transactions, no taxation without invoices.

Tianneng Group is the first domestic energy company engaged in the harmless recycling of waste lead storage batteries. It relies on its own 20,000 sales outlets and adopts the "new-for-new" approach, which can recycle about 100,000 tons per year.

Tianneng Changxing Base Circulation Economy Industrial Park has an annual processing capacity of 150,000 tons of waste batteries and 100,000 tons of its own recycling capacity. Faced with the problem of "failure to eat", the situation will be further aggravated after Tianneng Henan Xiangyang Circular Economy Industrial Park is put into operation.

It is recommended to set up a battery recycling alliance. It is understood that lead acid battery manufacturers such as Tianneng, Shuangdeng, Camel, and Sailing have generally adopted the mode of co-production with recycled lead companies to handle waste batteries in their respective production and sales processes.

There is a scheme in the industry that each company will invest 20 million yuan, and 10 enterprises will jointly invest 200 million yuan to appoint a logistics company to join in and set up a joint venture company to recycle waste lead batteries, and strive for a three-year listing.

"This is a very good plan, but it is far from the reality." Cao Guoqing said.

The battery manufacturer's payment and recovery fund plan also has discussions, namely, to increase the ability of reclaimed lead enterprises to purchase waste battery sources, and the fund subsidizes to reverse losses. The plan mentioned that "battery manufacturers pay the fund: 10 to 25 yuan per battery; through the fiscal and taxation method, the fund will be put into the treasury; the lead received by the battery will be subsidized by the fund: 46 to 102 yuan per battery."

Cao Guoqing stated that it supports this type of recycled lead, but battery manufacturers oppose it, subsidize renewable lead companies, and use high-priced procurement to win the supply of scrap batteries. It is difficult to solve the existing problems in the recycling system. If foreign companies set up waste battery recycling companies in China, the supply of goods will become more intense.

Representative of the National People's Congress and Tian Tianren, chairman of Tianneng Group, once submitted the proposal of "Accelerating the Improvement of the Recycling and Utilization System of Waste Lead Batteries" to the National People's Congress and proposed to adopt a strict access system for recycling enterprises. For lead-acid storage battery enterprises that meet the requirements, subsidy for the amount of processing shall be used to ensure the normal operation of the recycling enterprise.

After discussion in the industry, Cao Guoqing said that it is unanimously proposed to set up a battery recycling alliance, which is jointly led by backbone lead storage battery companies and recycled lead companies. It will implement trade-in replacement, dilute the price of spent batteries, strengthen the price of newly purchased batteries, and replace battery prices after depreciation.
Kehei not only sells its products globally but communicates regularly with customers throughout the world insuring that the products continue to meet or exceed expectations. And customer references are available upon request. The shell of LED Downlights adopt integrated design, it optimize efficiency of heat dissipation. PC shade high transmittance ,weather resistance. High cooler rendering index luminous efficiency with soft light output. Low power consumption.Lower heating during operation. Lumen decay: 3 within 1000 hours. Then Lumens be stable.

*Related Products:interior lighting,high efficiency led,down light.

Smd Downlights,5W Smd Downlights,15W Smd Downlights,3W Smd Downlights
SHENZHEN KEHEI LIGHTING TECHNOLOGY CO.LTD , https://www.keheiled.com