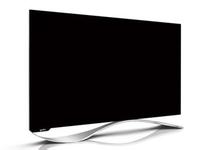 At the end of the year, Christmas, New Year's Day, and the Spring Festival "three quarters" struck, and TV manufacturers also cut prices to promote sales, creating the best time for consumers to buy TV. Experts suggest that consumers need to keep their eyes open when purchasing products. In addition to comparing "discounts", the cost of use is also an important consideration. In the year-end promotional campaign, Samsung TV not only provided consumers with considerable incentives, but also created a full range of "provincial" Raiders.
Power saving: 40% reduction in power consumption, no fear of ladder power prices
After the energy-saving subsidy policy is over, will the advantages of energy-saving TV become a problem? I believe many people have such questions. In fact, with the implementation of China's ladder price, the importance of TV energy saving is even more prominent. If you can significantly reduce the TV's energy consumption, there will undoubtedly be a large amount of electricity for you, while also supporting China's energy conservation and environmental protection cause.
As the global television leader brand, Samsung led the TV into a more energy-efficient LED era. In 2013, the Samsung Smart TV flagship F8000 not only led the trend in performance and appearance, but also performed outstandingly in energy saving and environmental protection. It uses an LED backlight source that is more energy-efficient, and its power consumption is significantly reduced by 40% compared to conventional CCFL backlight LCD TVs. The Eco environment sensor is equipped to sense the brightness of the surrounding environment and automatically increase or decrease the screen brightness to form a dynamic energy-saving effect, reaching the national level energy efficiency standards. With its outstanding performance in energy efficiency, the Samsung F8000 won the "China's color TV industry 2013 annual energy-efficient products" award. In addition, Samsung TV will also implement energy-saving ideas into every detail of the product design, even on the remote control is also equipped with a power-saving mode.
Peace of mind: Beyond what you think, making life easier
The arrival of smart TVs, rich applications make our lives easier and more affordable. But this is very much a test of whether the application of television is a force and whether it can interact with other devices. Samsung TV Intelligent Application Center provides more than 400 exclusive APP applications. Different from the mobile phone APP, it incorporates Samsung's gestures and voice control, which can bring a more enjoyable "big screen experience", and these are all free. With Samsung Smart TV you can watch videos, send microblogs, learn food, play fitness, and even teach your child early lessons.
At the same time, Samsung Smart TV can also be interconnected with other smart devices. With Samsung's powerful All Share "multiscreen interactive" feature, you can share music, photos, and videos on smart TVs, mobile phones, PCs, and tablets anytime, anywhere; exciting content is no longer limited by the screen, "big screen" and "small The screen is "wirelessly synchronized, making it easier for more people to share; even mobile phones can instantly transform into the Samsung Smart TV's remote control.
Save money: smart upgrade technology, so that television "in one step"
At present, television technology has become "fast fashion", just yesterday, 3D, cloud TV has been OUT, giving way to 4K TV, smart TV. The rapid innovation of television technology has brought us a more superior experience, but according to data from the US market research organization, it is difficult for TVs to be replaced as frequently as mobile phones as large-scale consumer products. Generally, we will consider buying a new one in 6-7 years. TV.
At the same time, smart TVs now have their own chips, which accelerates the speed of technology updates. According to the "Moore's Law" of the IT industry, the volume of technology-assisted transistors is shrinking, and the number of transistors in the chip will double every two years or so, bringing about a periodic increase in performance. This also applies to smart TVs, but most current TVs cannot implement replacement or upgrade processing. Take the 4K TV, which is now playing a strong role, the challenges are even more severe. Due to the lag of the 4K standard and content, it is very likely that the real 4K content will not be played in the future, but it will be eliminated as a "pseudo 4K."
TV should have the ability to integrate with future technologies. The "Smart Upgrade Card" originally created by Samsung TV meets the biggest demands of consumers and is the only TV in the world that can be upgraded to meet the future. With the "smart upgrade card", Samsung TV can not only integrate with the latest hardware technology of the future TV, but also synchronize the latest applications. In the face of the "premature birth" challenge of 4K TV, all UHD TVs from Samsung can meet the future 4K standard. Consumers don't have to worry about being inattentive. The TV in the home is outdated.
Laser crystals of various materials including Neodymium Doped Yttrium Aluminum Garnet (Nd:YAG), Yb-doped Yttrium Aluminum (Yb:YAG), Nd-doped Yttrium Orthovanadate ( Nd:YVO4 ), Nd-doped Gadolinium Orthovanadate ( Nd:GdVO4 ), Cr doped Yttrium Aluminum Garnet ( Cr4+:YAG ) and diffusion bonded composite crystal ( DBC crystal ) are available from Coupletech Co., Ltd.
Coupletech could supply many kinds of Laser Crystal with larger dimension, higher damage threshold, higher conversion efficiency and higher reliability for higher power Solid-state laser applications. We have strict quality control and continuous innovation. Coupletech's various finished laser rods, laser crystal, slabs and thin wafers as well as supplying laser crystal with brewster's angle, which is widely for use in industrial, medical and scientific applications.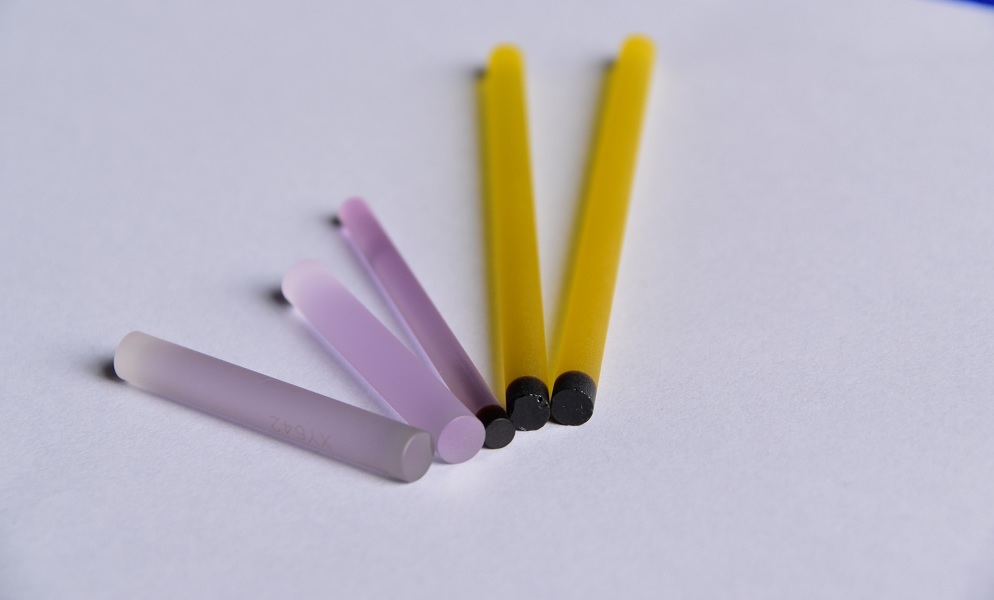 S
Laser Crystal
Yb:YAG Crystals,Nd:YAG Crystals,Nd:YVO4 Crystals,Cr:YAG Crystals,Diffusion Bonded Crystals
Coupletech Co., Ltd. , https://www.coupletech.com