<
div class="article-con">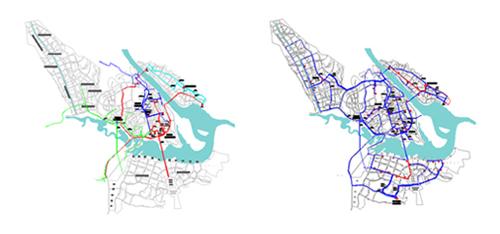 Distribution network planning is a very complicated engineering problem, and its complexity is prominently characterized by large-scale, uncertain, intricate factors and wide-ranging features. Not only does it need to have a lot of historical data on the development of the relevant planning regions, but it also needs an in-depth analysis of the status quo and a more comprehensive understanding of the future development of urban and rural areas. Therefore, distribution network planning should focus on three combinations.
Combine with local economic development. Power supply companies should attach great importance to the planning and design of urban and rural distribution networks, actively integrate with local government planning agencies, integrate new rural construction and urban construction, and integrate distribution network construction and transformation planning into the overall plan for local economic and social development. in. Planning should be used as the guideline for the construction and transformation of distribution networks, and should be moderately advanced to meet the needs of economic and social development for electricity.
Combined with the status quo and existing problems. The power supply company should start from the head end of the power supply line that it maintains and manages to the customer terminal, consider the factors such as load development, power supply radius, voltage quality, etc., carefully conduct investigations and studies, grasp the situation, optimize the distribution network structure, and improve the distribution network. Reliability and quality of operation to avoid waste.
At the same time, the system must also take into consideration all factors and adopt differentiated designs to meet the individual needs of different customers.
Combined with smart grid construction. The power supply enterprises should build a "uniform and strong intelligent power grid" as the standard, improve the degree of automation and intelligence of the distribution network, as well as self-healing and optimized operation capabilities, and link up with the overall planning and long-term goals of the power grid. Finally, a modern distribution network with reasonable structure, advanced technology, flexible and reliable, and economical efficiency will be built.
The research and implementation of the "gridization" distribution network planning carried out by the Beijing Electric Power Company undoubtedly provides a clear reference path for the development of strong intelligent distribution networks and becomes a remarkable distribution network planning model.
Portable DJ Booth Display is the irregular display with seamless splicing, which can actualize music and video synchronously. Video DJ Booth Display realizes high brightness, large viewing angle, high resolution and high contrast ratio.
Priva LED DJ Booth Screens are biased towards users with special needs. Currently, they are mainly used in entertainment venues, outdoor media, exhibition halls and other environments.

Characteristics
1. Light weight , high heat dissipation, low power consumption
2. Compatible multi-source input such as DVD ,DVI, VGI
3. Type of weather conditions:snow & wind loading , humidity, lightning protection

LED DJ Booth Display, Portable DJ Booth, VAV LED DJ Booth Display, Diamond DJ Booth Display
Shenzhen Priva Tech Co., Ltd. , https://www.privaled.com