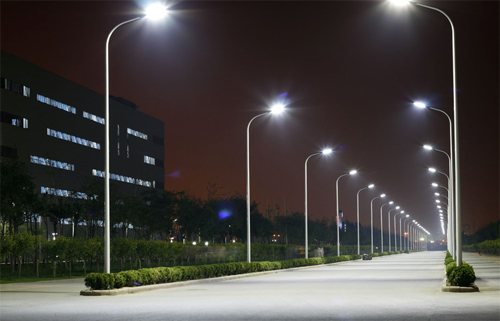 On November 28th, the reporter learned from the Luoyang Quality and Technical Supervision Bureau that the city will prepare to build the first national semiconductor optoelectronic device and lighting product quality supervision and inspection center in the Central Plains region (hereinafter referred to as "National Optoelectronic Center").
After the completion of the center, it will not only promote the development of the existing local optoelectronics industry, provide high-level inspection services for local companies, but also attract more and more optoelectronic related companies to invest and develop in Luoyang.
On the 26th, at the expert demonstration meeting of National Semiconductor Optoelectronic Devices and Lighting Product Quality Supervision and Inspection Center held in Luoyang, an expert group composed of the Henan Provincial Bureau of Quality and Technical Supervision and well-known optoelectronic experts from the province reviewed and passed the Luoyang National Optoelectronics Center. Project construction plan, and submit the project to AQSIQ.
Zhang Cheng, deputy director of the Municipal Bureau of Quality and Technical Supervision, introduced that optoelectronic devices and lighting products refer to components that are widely used in solar panels, computer screens, TV LCD screens, mobile phone screens, advertising LED displays, and energy-saving lamps. and accessories.
The National Optoelectronic Center is the highest level and most authoritative photoelectric device and lighting product testing agency in China. It mainly tests whether the parameters, safety performance, and quality grade of optoelectronic products and accessories meet the relevant national standards.
The Luoyang National Optoelectronics Center Project is located in the Yibin Industrial Agglomeration. It is estimated that the total investment will be 125 million yuan, of which the first phase will invest 30 million yuan.
The project plans to build five laboratories and one research and development center for optical performance testing, electrical performance testing, safety performance testing, electromagnetic compatibility testing, and environmental testing.
The scope of inspection includes: photovoltaic modules, accessories and systems such as batteries, controllers, etc.; semiconductor optoelectronic devices such as LED chips, semiconductor lasers, etc.; display screens and lighting products such as LED indoor lamps, incandescent lamps, and energy-saving lamps.
Energy Efficient LED Desk Lamp that will reduce energy spending by 75%
Applications:
1. Reading, writing,drawing, design,computer operation,documentation in office, or home lights.
2. Meeting, office welfare, opening ceremony, move, foreign affairs, wedding, celebration.
3. working, suitable light for eye-care
4,relax, warm white give you comfortable light sense
LED Table Lamp With Battery
LED Table Lamp With Battery,Portable Table Lamp With Battery,Portable LED Table Lamp,Battery Operated Table Lamps,LED Table Lamp
Shenzhen Superlight Technology Co., Ltd. , https://www.superlighttech.com