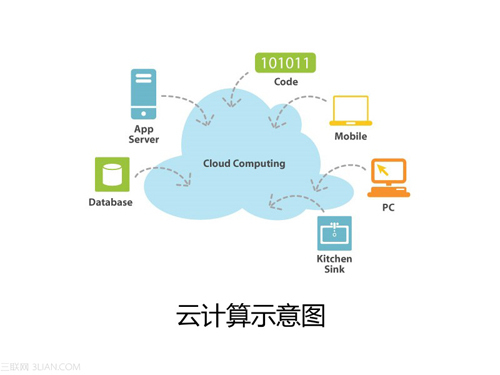 In the cloud computing market, private clouds, public clouds, and hybrid clouds take turns. Last year, people were also keen to talk about server virtualization and storage virtualization. This year, the public cloud service market has begun to dominate and it has begun to scrimp. Although it is an indisputable fact that cloud computing is accelerating, but as the most basic technology platform for enterprises, is the private cloud really ripe?

The next step in virtualization is to automate

In the end, what does an enterprise want from a private cloud? According to Wang Ping, vice president of Forrester and general manager of the Asia-Pacific region, most Chinese companies' demands are still focused on how to achieve better resource allocation. Virtualization is only the first step in achieving this goal. One of the important differences between cloud and virtualization is that the private cloud must also automate management. This is also a key step for those who have already realized virtualization to really move into the cloud. However, from the transition from virtualization to automation, enterprise users have to go through two hurdles: First, many users are still using traditional IT management methods, and the proportion of manual operations is higher; second, users are both automated events. Love and hate, hopefully through automation to ease management pressures, and fear that problems will occur during the implementation process. In the final analysis, Chinese users still lack training and practice in this area.

The main function of virtualization is to increase the utilization of resources, but it hardly touches the management, process and operation and maintenance system of the enterprise. Once in the private cloud, the change is dramatic, and even the IT management process of the entire enterprise may change drastically with the introduction of cloud computing. For users, they need some time to think and deal with this change. "People who are talking about private cloud now seem to be missing. It just means that the private cloud has really entered the stage of landing. China's private cloud construction is still in its infancy. The issues that need to be considered are more and more detailed." Huawei IT product line cloud Zhang Jianhua, chief marketing officer, said.

New things like cloud computing are primarily driven by vendors. However, the landing of cloud computing must be the result of multiple actions. Users have strong demands and vendors must provide appropriate solutions.

Huawei FusionCloud is now a large family, including the familiar FusionSphere, FusionCloud desktop cloud solution, and FusionStorage distributed storage system. In February of this year, Huawei launched the FusionCloud omni hybrid cloud solution. With the changes in user service requirements, Huawei's cloud computing solutions will continue to be enriched and improved, and targeted and personalized cloud solutions will be provided for customers in different industries.

Huawei has a famous saying: "The leading three steps will become a martyrs." If the manufacturer only considers the problem from the perspective of technology and market, and ignores the customer and the application, the result will surely become a "martyr". Private cloud is not a universal solution. It must adapt to the different needs of different industries and different customers. Therefore, customization based on the needs of users has become one of the secrets to the successful landing of private clouds.

The development of private clouds is driven by the business of the company. According to Forrester's survey, the cloud computing needs of many companies are not from the IT department but from the business department. Responding quickly to changes in the market, accelerating new product launches, or adopting new marketing models has driven companies' business units to evade the paradox of IT departments providing IT resources step by step, adopting a more flexible cloud model. However, for many large companies, they cannot directly use public clouds because the requirements for compatibility, security, and compliance cannot be fully met. Whether a public cloud or a private cloud is adopted can be used for specific analysis of specific issues. However, cloud adoption is actively adopted because of business changes and needs. This is a general trend.

"The key is not critical" who has the final say

The development stage of the cloud in each industry is different, and the application is also very different. Some users only use the cloud in the development and testing system, and some customers introduce the cloud to the key core application system. According to Zhang Jianhua, the industries that have been hit by the Internet will have a faster pace of building private clouds. The industries of finance, department stores, and telecommunications, which directly face mass consumers, are typical. Take China Merchants Bank as an example, its goal is to make the number of mobile banking users reach 60 million within a year or two. What kind of IT architecture can support such a demand? Build a separate system for an application, and expand it by increasing the number of hardware. Is this old method still useful? The answer is of course negative. Users need a whole new architecture. Distributed cloud architecture can solve this problem.

Huawei's business-driven cloud data center (SD-DC2) concept has been widely recognized by users after its introduction. The reason is that it is really considering the construction of a cloud from the user's business. Currently, Huawei has deployed more than 480 data centers worldwide, of which more than 160 are cloud data centers. In China, Huawei has deployed more than 160 data centers, of which more than 50 are cloud data centers. In 2014, a single system with a storage capacity of over 12PB used by the Agricultural Bank of China was a distributed storage architecture. Huawei has also been helping China Merchants Bank to plan big data and cloud projects. "The customers in the banking and telecommunications industries are leading the way in cloud computing. The main reason is that cloud applications are driven by their business, while users in other industries are making slower progress in cloud computing. One important reason is that Some IT infrastructures can continue to support the business and there is no impetus for change." Zhang Jianhua predicts, "In the future, industries like logistics will join the ranks of cloud computing faster."

60 million mobile banking customers, this is the core business or non-core business? If traditional thinking, this should be classified as non-core business. However, from the perspective of banking business, this is an emerging business that must be competed.

"Now in many industries, it is difficult to define core and non-core businesses. We prefer to say which businesses are more suitable for cloud adoption and then provide cloud solutions for this business." Zhang Jianhua cited Huawei as one of its own. For example, "150,000 employees of Huawei will punch cards in the morning half an hour before the first half of the morning. Although the punching system is not a production system, once a problem occurs, each person will waste more than 150,000 minutes, which is 150,000 minutes. How much does it cost to consume? This seemingly inconspicuous punching system may be more suitable for distributed cloud architectures."

Shenzhen has already appeared in the first bank that has no business hall - Qianhai Bank. For such customers to distinguish whether its business is core or non-core, whether it should make sense to adopt the traditional model or the cloud model? The answer is clear at a glance.

Cloud resources can also be physical

Some industry insiders have made such predictions. The future IT environment will be 100% virtualized. However, the reality is that many users' IT environments are heterogeneous, and physical, virtual, and cloud environments coexist. Many users will also be entangled because of the issue of whether to migrate all applications to the cloud?

Huawei does not think that the environment using physical machines is not a cloud. Huawei believes that the cloud manages the resources of a data center or even multiple data centers like a single machine, that is, allocates all resources to different businesses on demand. "Not a fully virtualized environment can be called a cloud." Zhang Jianhua explained that "the cloud resources can be either virtualized or physical, and even some physical devices can be consolidated into one cluster as a resource." To manage it, big data is such a model."

When a new challenge or opportunity comes, if you only consider that the server was newly purchased last year, then suspend new projects or new purchases, so as to protect investment? "On the basis of controllable risk, through adoption of some innovations The technical means for IT systems to better support and service business, this is called investment protection." Zhang Jianhua said, "what applications will be migrated to the cloud, the key is to look at the needs of the business itself. Huawei's advice to customers is, Different businesses need to use different resource pools, and then to achieve unified management and unified scheduling."

The user's IT development stage is different. How do you choose the most suitable path to the cloud according to the user's existing conditions? Huawei has a set of methodologies that have been demonstrated through practice and can be solved according to the needs of different users. Plan and cloud implementation guidance. "The user's business model, concurrent user visits, delay requirements, etc., will vary depending on the choice of cloud solution," said Zhang Jianhua. "Now, the latency required for a typical virtualization system is 165 microseconds." Huawei's cloud platform can reduce the delay to less than 20 microseconds. Why Huawei can achieve such a low delay? The reason is simple: Huawei's large number of customers come from the telecommunications industry, and many businesses in the telecommunications industry are real-time services. The delay requirements are naturally very high. "Usually, Huawei will customize cloud solutions for users from multiple dimensions, including concurrent users, data access, latency, and reliability. Huawei's cloud solution and data center business unit has a professional team—the business migration team, which is dedicated to helping users analyze requirements and provide related services that migrate from the traditional architecture to the cloud.

Focus on three things

In Forrester's China private cloud market survey report released in January this year, Huawei was named Strong Performer in the private cloud market in China. This is a full affirmation of Huawei's active layout and determination in the private cloud.

According to Zhang Jianhua, over the years, Huawei has concentrated its efforts on the private cloud only to do three things. First, focus on the products and solutions themselves, continuously improve product quality and self-ability, and do not compete with competitors for a long time. However, Huawei has achieved a lot of breakthroughs in cloud technology. For example, Huawei's FusionSphere hypervisor has not only been included in Gartner's four-quadrant server virtualization vision, but also has been named "a potential product in emerging markets" by Gartner. Huawei has deployed more than 700,000 cloud computing virtual machines globally.

Second, focus on the industry. Based on an in-depth understanding of the needs of customers in many industries such as telecommunications, finance, and public security, coupled with Huawei's unique technologies and capabilities in cloud computing, Huawei's private cloud solutions have taken root in many industries and have blossomed. For example, Zhejiang Telecom deployed Huawei FusionStorage with 2PB capacity. This is the largest distributed storage deployed by known operators.

Third, focus on the brand. "No matter what kind of products we develop, we will be able to afford the word "Huawei" for any project. We provide mature and reliable products and solutions that can bring value to customers," Zhang Jianhua told reporters.

Through the "three major focuses" mentioned above, Huawei has solidified its solutions and industry customer base in private clouds. In the future, Huawei will continue to expand and improve in the field of cloud computing, achieve breakthroughs in more regions and industries, and build its own leadership.

Forrester's "China Private Cloud Market Research Report" mainly evaluates cloud computing solution providers in the Chinese market from three dimensions. Among them, Huawei is the only Chinese domestic manufacturer in the category of strong competitors, and ranks first in the market performance. Huawei's private cloud solutions have powerful capabilities in role-based management, template construction, and automation. As the hybrid cloud is recognized as the only way for enterprise users in the future, this year, Huawei will also release the latest hybrid cloud technology. In addition, as one of the most important contributors to OpenStack, Huawei's private cloud solutions also have very strong marketing strategies for building distributed cloud data centers through OpenStack. In short, Huawei's FusionCloud solution has fully demonstrated its strong capabilities and unlimited potential for future development.
Insect Killer Tube,T8 Bl Tube,T8 Bl Lamp,T8 Bl Bulb
Changxing leboom lighting product CO.Ltd. , https://www.leboomuv.com