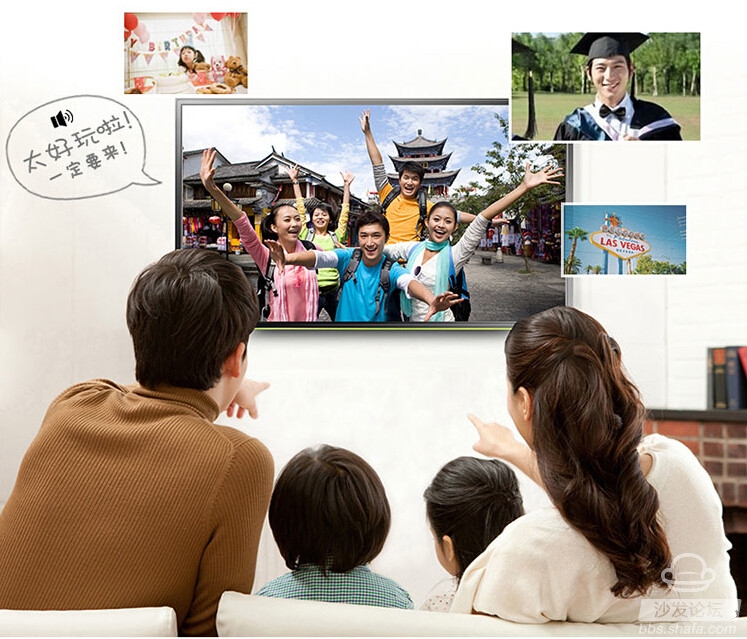 Since the concept of smart TV has been adopted, the topic of occupying the living room has never stopped. Even almost all television manufacturers hope to use their own smart TVs and smart systems as the entry point, and bundle users with software and services to achieve a similar goal of a complete ecosystem. However, despite the efforts of all manufacturers, it is still only a slogan to occupy the living room until today. Therefore, in my opinion, the reason why the current smart TV market is still fragmented and disputed, there is no single big situation, not that consumers do not have to buy, but see not much, no playable.
Smart TV 2015 new products constantly
According to the previous data from Aowei, the retail sales volume of the color TV market reached 22.21 million units in the first half of 2015, an increase of 5.6% year-on-year; retail sales amounted to 74.4 billion yuan, a year-on-year increase of 6.9%, and it is forecasted that the scale of color TV in 16 years will exceed 45 million units. The next two years will maintain steady low growth.
Indeed, since the outbreak of smart television in the past two years, both traditional home appliance manufacturers and emerging Internet companies have successively launched new models of various types. According to our rough statistics, only a half year of this year, including Skyworth, Hisense, LeTV, Lenovo, Samsung, LG, Sony and many other international and domestic TV manufacturers have new products unveiled.
In addition, the smart TV market, which continues to heat up, is gradually moving toward the high-end, smart, and big screens in addition to the constant availability of new brands. Moreover, due to the continuous upgrading of new product technologies, new products with curved surfaces, ultra-lightweight, and quantum dots have entered the market in batches, which not only stimulates the eyes of consumers at all times.
Taking high-end models as an example, Sony announced that Sony X9000C series of 4.9mm ultra-thin TVs, which had previously received much attention, went on sale. The starting price was only 1,999 yuan; Sharp's 8K TV was also officially released in China; Skyworth announced that it has achieved 4K. After mass production of OLEDs, the full range of OLED TVs was officially launched, with the flagship model starting at as high as 39,999 yuan and so on.
This shows that this year's smart TV market is still hot, high, medium and low-end, everything can meet almost any consumer demand.
1942m47nxzm14v31dxdk.jpg" border="0" alt="" />
Video and game applications are the mainstay of living room entertainment at this stage
According to AVC forecast data, the value of the living room economy in 2015 will reach RMB 230 billion. It is expected that the value of the living room economy will exceed RMB 1 trillion by 2020. Obviously, the living room will be destined to become the focus of competition among TV manufacturers.
In fact, although the scope of living room entertainment is not limited to television, television still shoulders the important mission of consumers in the living room entertainment. From the point of view of consumers' usage habits, Ovid's previous data shows that video-on-demand takes up 85% of smart TV functions that consumers value more. This is closely followed by game applications. Therefore, the major smart TV manufacturers will naturally do articles in these two areas.
In terms of video, although there are restrictions on radio and television policies, major manufacturers still find their own ways to highlight their own advantages in video. In particular, some Internet TV rookies are using various exclusive video resources to attract consumers' attention. For example, LeTV previously announced that the 3D movie "The Nine Demon Towers" ​​adapted from the novel "Ghost Blowing the Lights of the Ancient City" was exclusively broadcast on LeTV. The rookie whale television has a good voice, NBA, and Hollywood blockbuster in terms of content. In addition, it also emphasizes home entertainment functions, and has cooperated with DreamWorks, Lehigh and many other international entertainment companies. It is said that the new products that will provide the best home entertainment content for Chinese families undefinedPTV also have 24 hours of uninterrupted video content. And the main sports highlights of the first game include CBA, AFC, Super League, Premier League and other live video programs.
In terms of games, according to Newzoo, a market research company, the market size of video games will be 24.3 billion U.S. dollars, 25.4 billion U.S. dollars, 26.2 billion U.S. dollars, 27 billion U.S. dollars, and 27.9 billion U.S. dollars from 2012 to 2016. Growth trend.
Coupled with the domestic game console market after lifting the ban does not seem to bring much surprise to the players, which also left a lot of space for the application of smart TV games. Although game console players in the true sense are not irrelevant to those Android games on smart TVs, there is no doubt that in the living room environment with large-screen TVs as the carrier, the temptation for the mass players is not small. Last year, in a survey of Tencent's home appliances on games and television, 18% of netizens said that they often use TV to play games, which is the second highest demand for television, second only to the demand for watching videos.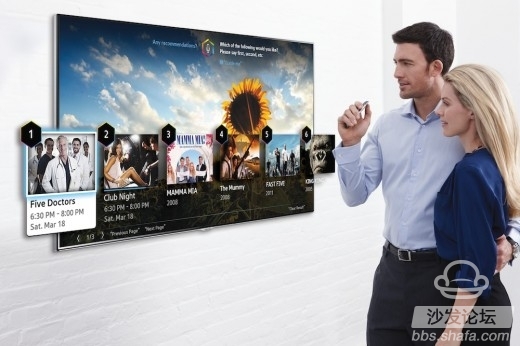 To this end, in addition to Alibaba's previously announced "cloud game" platform and Baidu's video game platform, Konka and Tencent Games jointly launched in this year can have QQ voice to play the game T60; Hisense began to create a poly play platform Tencent games are also the main players, and access to a large number of third-party games developed in accordance with the standards of this platform, "Tian Tian Feng Zhi Lu", "Cool Run Every Day", "every day", "QQ Landlords," "Braeli big Adventures and other popular mobile games can be experienced on the TV; the giant Sony even has more game experience for the next smart TV, and this year's new product is fully equipped with an Android system, making up for previous entertainment. insufficient.
Hardware is satisfied but content is key
However, in the smart TV market, where hardware products are booming and manufacturers are bombarded with video and game applications, it seems that Smart TVs want to provoke the banner of living room entertainment. There are still a few friends on the sofa in the living room who are using mobile phones to watch videos and play games, and are unwilling to turn on the television.
First of all, although all the major smart TV manufacturers are consciously or unintentionally playing video games on video-on-demand, the pressure from the policy is bound to be limited before it is completely eliminated.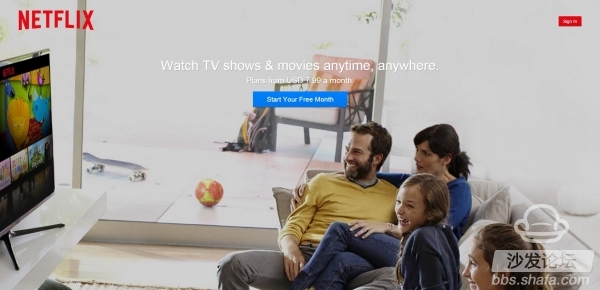 In fact, the strong suppression of video on demand on Internet boxes by Radio and TV last year also affected the field of smart TVs. The most impressive thing is that Hisense has aggregated the content of 11 video websites. Under a series of strong pressure from radio and television, video on-demand applications for TV boxes and smart TVs have indeed stopped for a while. During that period, when everyone launched new products, they honestly emphasized that they had cooperated with the seven licensees and emphasized the legitimacy of their video content.
Of course, after the limelight passed, some "active" companies started to sneak up and sneaked up. All sorts of situations similar to those of Hisense's previous converged video sites began to appear. I even heard that a video site has planned to launch its own brand of smart TV. In addition, various scenarios have been used to install video aggregation applications for smart TVs, to project mobile video on TV screens, and so on. This has also begun to speculate on consumers in various new product promotions. For these issues, I once asked the relevant person in charge of a TV company. The answer was very simple: no one is in charge of it.
Obviously, the facts are not so simple. Even if they are in a state of "no one is in charge of" now, TV companies actually have some scruples about the current "sneaky" approach. This was a time when music and Xiaomi's tearing incident was And the attitude of the parties in the "false" rumors of the re-launch of the four strict rules of broadcasting and television will be enough to prove. Without being able to grasp the power of radio and television policies, TV companies have certain risks regarding various aspects of video content. Therefore, under such a big background, the homogenization of on-demand content of smart TV video must continue to exist.
Second, limited to the current smart TV, TV boxes are mostly based on the Android system, whether in hardware structure or software development, mainly in casual games, mainly few games are difficult to lift the real game player Appetite, not to mention attracting traditional game console players, is simply a fantasy.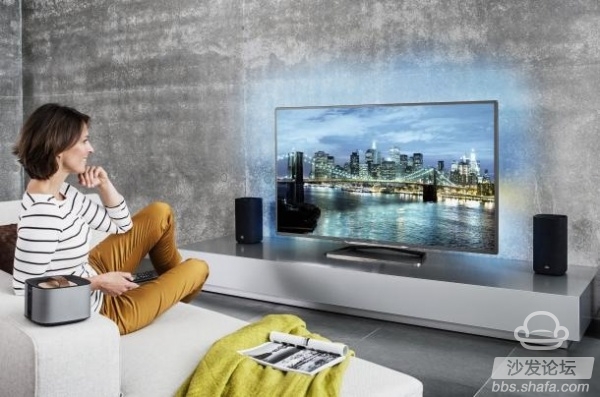 In Tencent's previous evaluation of smart TVs and TV boxes, you can see that there are basically two ways to download games to smart TVs. One is to download the TV in the application market, and the second is to AIWI somatosensory game platform, mobile game platform, ATEN game platform, Scallion game platform and other game aggregation platform to download, but no matter what the download method, its game content is mostly puzzle, chess, somatosensory class the Lord.
Although a survey data from Ovi previously showed that consumers pay attention to somatosensory games by 53%, second only to online video on demand and multi-screen interaction. But I don't think it's because the experience game is very attractive in terms of gameplay, but it is a helpless choice for gamers to operate in smart TV games. Of course, a large part of this is because players want to take advantage of the somatosensory operation.
Perhaps each cloud gaming platform may become the main carrier of future smart TV game masterpieces. However, for the moment, a few mountains, which are charged with a small number of games and require a high network environment, actually keep the living room players out.
Some industry experts have once said that the current TV game industry is getting hotter, but the real application level of consumers is not that hot. Smart TV games are now at the stage of content production. The payment methods, experience, and design of TV games also need to be closer to the large-screen terminals such as TVs to truly attract consumers to play TV.
Summary: You want to occupy half of the living room
The occupancy of the living room by smart TVs is not a whimsical one, and it is also a very obvious trend both in terms of the development of the entire industry and the importance attached to TV companies. However, we also have to admit that, due to the current lack of related software, operating methods, etc., smart TVs can only be regarded as sitting in the living room. We really want to "occupy" the other half to go.
Road Light,Double Arms Road Light,Off Road Lights,Round Road Light
Yangzhou Heli Photoelectric Co., Ltd. , https://www.heli-eee.com