According to foreign media reports, high-tech companies like Google and Apple are gradually entering the automotive industry, and are beginning to introduce new products and services. This trend has caused the entire automotive industry to change rapidly. According to Bloomberg, other high-tech companies are not going to surprise the outside world by taking action and getting a piece of cake in the industry. Now, South Korean-based high-tech giant Samsung is discussing the acquisition of its parts supplier, Magneti Marelli, from Fiat Chrysler Automobiles (FCA).
According to a report from Bloomberg, the total price of the acquisition may exceed $3 billion. From the acquisition, Samsung may be interested in the automotive lighting, entertainment products and telematics businesses of Magneti Marelli. However, Samsung's full acquisition of Magneti Marelli has not yet mentioned the official agenda. This action will be Samsung's largest acquisition outside of South Korea.
Fiat-Chrysler has established a related branch and started to cooperate with high-tech companies. Currently, the traditional car manufacturer is working with high-tech giant Google to produce the autonomous version of the Pacifica minivan. The two companies hope that the first batch of new cars will be officially on the road by the end of this year.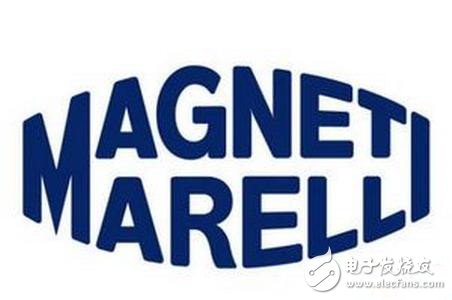 Magneti Marelli currently supplies high-end electronic components for the F1 Championship and the MotoGP Motorcycle Championship; it also supplies a range of electronic products ranging from lighting to instrumentation for passenger vehicles. The company was founded in Italy in 1919 and now has approximately 38,000 employees. Although Magneti Marelli is currently owned by Fiat-Chrysler, the company has worked with other companies including Ford and Microsoft.
Samsung's acquisition of Magneti Marelli helps the diversification of the former business and reduces its reliance on electronic consumer products such as mobile phones and televisions. Samsung is currently the world's largest supplier of memory chips and TV products, but its smartphone sales have been in a downturn and are hard to see. The sluggish demand for smartphones has brought a major blow to Samsung. In order to keep up with the pace of competitors including Apple, Samsung needs to venture into new market segments. Samsung's mobile phone technology may be able to be transformed and play a role in improving the in-vehicle infotainment system.
On the other hand, Fiat-Chrysler Motors is also pushing for an ambitious five-year development plan aimed at doubling the company's net income. The company's CEO, Sergio Marchionne, is trying to cut corporate debt. The sale of a major subsidiary will greatly help its debt reduction goals. Recently, Fiat-Chrysler's M&A deal with General Motors ended in failure, and the final result further worsened the company's financial situation. Fiat-Chrysler Motors shares rose as a result of the news that Magneti Marelli is about to be sold.
Yellow Led Display,0.36 Inch Yellow Led Display,3 Digits Green Led Display,3 Digits Led Segment Display
Wuxi Ark Technology Electronic Co.,Ltd. , https://www.arkledcn.com