In September and October of each year, after the release of Apple's new iPhone, domestic mobile phone manufacturers began to build new products, such as Huawei, VIVO, OPPO and so on. Like the previous generation of iPhone 6s, this year's iPhone 7 released a lot of comments that Apple's innovation is weak. This makes some domestic mobile phone manufacturers accustomed to playing with Apple also have no idea.
Without Apple Samsung, we will not innovate? Last year's iPhone 6s was equipped with a 3D touch pressure-sensitive screen, followed by Gionee, ZTE, Meizu, etc., all of which support mobile phone technology with pressure-sensitive screen technology; this year's iPhone 7 except Cancel the 3.5mm headphone hole, people dare not follow up the imitation, the bright black body design is fancy by many manufacturers, many domestic mobile phone manufacturers also quickly follow up imitation. This year, the Green Plant and the Blue Factory have sprung up in the mobile phone field. The sales volume and market share in China have greatly increased. The offline channels covered by the third- and fourth-tier cities are the biggest contributors.
Unfortunately, around the product layout, in the products of many domestic mobile phone manufacturers, you can not find the technological innovation that makes you shine. Nowadays, many domestic mobile phone manufacturers are pursuing a very conservative micro-innovation strategy, that is, they do not seek innovation breakthroughs, but seek steady development and do not make the first person to eat crabs. It is understood that when mobile phone manufacturers research and development evaluation, they will require shipments to reach a certain amount to be established, ranging from several million to tens of millions. It is the mountain that has the volume of shipments. The executives of these companies are not too risky. Otherwise, they will not be sold after the new products are listed. They are likely to be "killed". For a very simple example, local gold and rose gold are two new colors that have been fired by apples in the past two years. Before Apple, you can buy not black or white. Few manufacturers dare to push more. A color matching body product. In other colors, this is not a technical content, but it is not dare.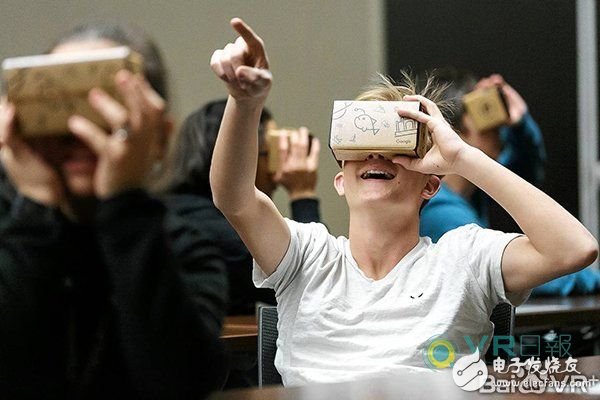 The idea of ​​many domestic mobile phone manufacturers is to wait for Apple and Samsung to rush ahead, waiting for them to try their mistakes, bring the market up, and then adopt the following strategy plus micro-innovation, which is a safe but very conservative The practice, many manufacturers carry the nickname of "cottage", in fact, many times it is really caused by themselves. Consumer demand has spawned technological innovation, VR shooting is a standard for mobile phones. In recent years, many market research companies have analyzed that smartphone sales growth has officially entered a stagnation period. By 2020, the annual shipment of global smart phones will be 2 billion. The station cannot move. IDC has also lowered its forecast for global smartphone shipments in 2016. This year, global smartphone sales will reach 1.46 billion units, up only 1.6% from last year. Last year, global smartphone sales increased by 3.1%. The industry believes that in the face of increasingly saturated markets, innovation is an effective means of stimulating sales growth. Then, with the development of smartphones, the configuration, appearance, and camera are all different, what other black technology innovations can there be?
In the past two years, the VR with high heat is actually the black technology in the eyes of people. The combination of mobile phone technology and VR technology has become an inevitable trend. In the view of Chen Yuetian, a partner of CDH Cultural Industry Fund, the future influence of VR is like the subversion of smart phones to the industry. He believes that if VR can be widely popularized in hardware terminals, the cost of hardware is reduced enough, and popularized to most people, we will enter the next era. Wang Xiang, vice president of ZTE, said: "In 2018, we believe that there will be a big change in the properties of mobile phones. Intelligent technologies like VR and AR will be integrated into mobile phones." The problem is the stagnation of innovation in the mobile phone industry. The situation, how VR technology and mobile phone products can be combined to bring explosive effects? A clear trend, including Apple's iPhone 7, dual-camera became the mainstream configuration of this year's mobile phone. So what is the future development trend?
According to a survey of many mobile phone players and geeks, they believe that if the mobile phone can make VR photos, record VR videos, conduct panoramic meetings, etc., it will be more innovative than the existing dual-camera simple background blur, play More. For example, if a wedding can be used to record video with VR, how cool is it? In addition, vivo recently launched a new mobile phone with a front dual camera. In fact, whether it is a rear dual camera or a front dual camera mobile phone, in terms of shooting, the next step of the mobile phone's innovative development is actually the front and rear dual lens VR shooting mobile phone. According to the current development trend of mobile phone photography, VR shooting function will be the standard for mobile phones, and 2D plane shooting has reached the bottleneck, which needs to be broken. In fact, for the VR mobile phone, the ambitious Bao Qianli has already made the first enterprise to eat crabs. In October, the world's first VR mobile phone was launched, which realized the integration of VR shooting lens and mobile phone, and the field of highly competitive mobile phone photography. Revolutionary innovation. When many mobile phone manufacturers also focused their competition on double-shooting and beauty shooting, Bao Qianli made a bold and revolutionary innovation for VR mobile phones.
The emergence of this VR phone reduces the hardware threshold for VR video content production to the reach of users. Looking back on the past, from the hundreds of thousands of pixels of the camera phone to the current dual-camera megapixel mobile phone, it is conceivable that VR mobile phone will be an unstoppable trend. Like many high-tech products, VR phones will be highly praised at first, and they will encounter various kinds of spit. However, when the industry matures, VR shooting will become an ordinary and easy-to-see configuration of mobile phones. The development of mobile phones will enter the next era.
Hydraulic Oil Pump Motor,Water Pump Motor,Voltage Induction Motor,High Tension Motor
Shaoxing AnFu Energy Equipment Co.Ltd , https://www.sxanfu.com