Style:
Modern simplism style
1. LED Chip Brand: --
2. Working Voltage(V): DC11-14(built-in IC)
3. Working Current(mA): 600
4. Emitting Angle of Peak(θ ): 180
6. Package Size(cm): 11.5x5x21
7. Qualifications: CE Certification
8. Product Description: --
9. Waterproof Level: IP68
10. Case Material: Stainless Steel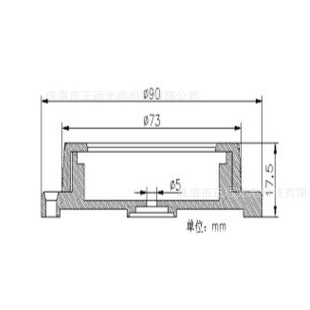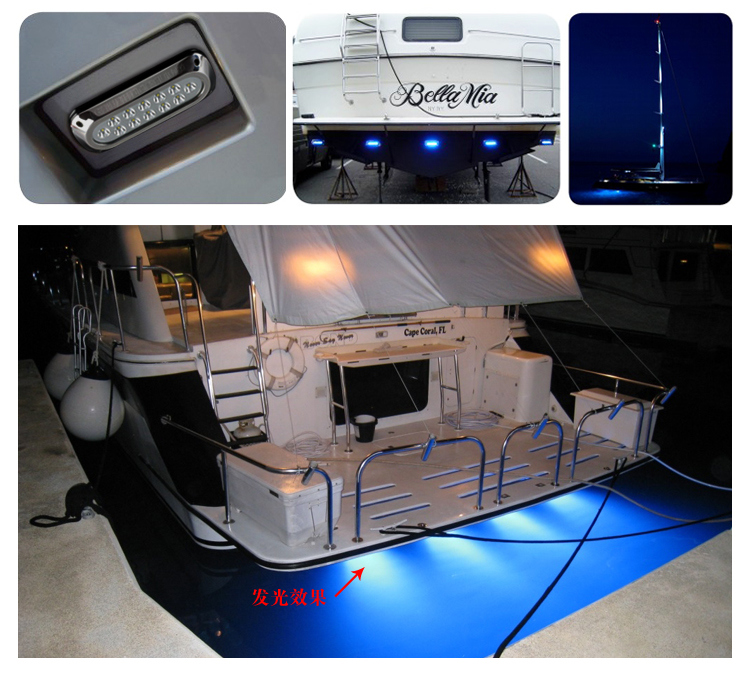 High quality DC 11-14V 9W Underwater Yacht Boat Marine IP68 waterproof led marine light Stainless Steel surface mounted led light
Specifications:
6W /6X1W Surface Mount Marine Light
White, Blue, Green 3 colors for this item.
Features:
6x1W High power LED yacht lights, underwater lights
Light color: White, Blue, Green.
High quality Marine grade Stainless steel shell, anti-seawater corrosion
Top with glass lens, good transparency, spot uniformity, wearable, 100% waterproof
Bright colors, high brightness, luminescent radiation, safe and reliable, waterproof design
Working voltage is wide DC9-14V, suitable for DC9-28V marine batteries. Constant current driver, overvoltage protection, High luminous efficiency, long service life
Super-class high power LED which is encapsulated by high efficiency and latest heat disipation structure.
Application:
Highest Waterproof grade IP68,
Good for underwater boat lights, as well as Docks, ponds, fountains, swimming pool, aquarium, artificial waterfall, surfboat, and any other underwater lighting application.
Part No.
Power
(W)
Emitting Color
Wavelength(nm)Â Â 
Luminous Flux(Lm)
Net Weight(g)
Gross Weight(g)
JA-TD6B1-5X1R
5X1W
Red
630
220-270
370
415
JA-TD6B1-6X1G
6X1W
Green
520
380-430
378
421
JA-TD6B1-6X1B
6X1W
Blue
460
60-90
378
421
JA-TD6B1-5X1Y
5X1W
Yellow
590
220-270
378
421
JA-TD6B1-6X1W
6X1W
White
(6500-7500k)
/
420-500
378
421
LED Flood Lights,LED Floodlight,Sensor Flood Light
PIR Sensor,E-LIGHTING Wall&Ceilling Co., Ltd. , http://www.chceilinglight.com